The digital world offers you a variety of options to promote your products. However, due to the availability of various options, marketers may feel confused about their decision making.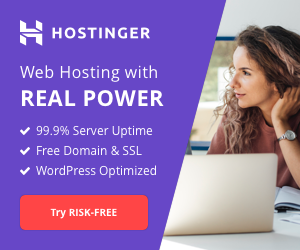 Many of them have one common question – what gives us a high ROI? SEO or PPC? You can find different trends in the marketing world every year. Therefore, you may have a question on the effectiveness of these two methods.
Your corporate needs and marketing objectives are the two main factors to make the right choice for investment. However, to invest in any of them, you need to learn the details of SEO and PPC.
For what is SEO : Read What is SEO in simple word ?
SEO – The process of optimizing your website
SEO is the way to drive traffic or visitors to your site through the natural search process. You need to spend time and money to make your site friendly to search engines. You can set up an official and related website.
This marketing process includes offsite and onsite SEO. The onsite SEO process is the process of dealing with various aspects of a website. The search engine should make the content and structure of your site. By adding more data, you can increase your chances of getting a higher position.
Offsite SEO is the process outside your website to have better domain authority. You need to work on anchor lists, backlinks and other stuff.
Pay-Per-Click – Learn about this advertising process
This is a paid technique to get visitors to your site. When visitor clicks on your ads you pay. It's also easy for potential customers to reach your business site. By applying this method you will get faster results.
Types of PPC advertising
Social Media Ads – Post your ads on social platforms to build relationships with potential buyers.
Search Ads – This is a versatile option for you for good purpose.
Shopping Ads – Displays information and image of the items they searched for
Video Ads – These impressive ads also increase the conversion rate.
SEO or PPC: Detailed Comparison:
The speed of the result
SEO takes many months to show the results from your endeavor. However, your PPC ads can be viewed instantly and you will get results faster.
Time spent on methods
SEO takes a lot of time to build organic web traffic. You need to have updated knowledge on the algorithms. You can easily set up your PPC account and display ads.
Control
In the case of SEO, you have no control over the type of visitors your website receives. You can adjust PPC notifications.
Relevance
Mobile SEO and Local SEO are becoming more and more popular. PPC vendors are also targeting mobile platforms for better results.
CTR
You have high ROI and CTR from SEO. However, by increasing your PPC budget, you will have more CTRs.
Thus, the difference between the two methods is obvious. You may want to choose one of them for an online marketing campaign. However, for better result and greater traffic, you can rely on two methods.